Union Hill Ruby, Don't Take Your Love To Town, WC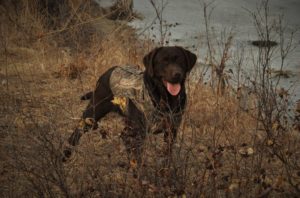 Hightest Lucy Goosey
Lucy was from Hightest Kennels in Oroville, California.  She was born on January 1, 2008.  Her dam was Hightest Double Trouble(Trouble) and the sire was Eddystone Comes By Chance MH (Chance).  A few notable labs in Lucy's pedigree are FC AFC Barracuda Blue MH (Cuda, First Chocolate National Field Champion), NFC AFC Storm's Riptide Star(Storm).  
---
Union Hill Desilu Blue
Desi is a boy we kept from the Sam and Desi litter. He now lives in Vancouver, WA with his littermate Stella.